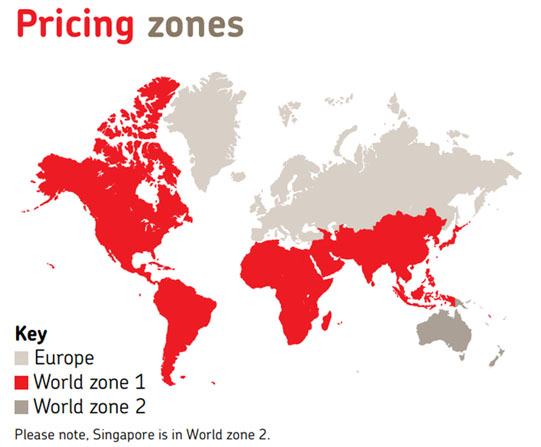 Europe:
1 Turbo T-Shirt at £4.90
2 Turbo T-Shirts  at £6.50
3 Turbo T-Shirts  at £8.10
World zone 1:
1 Turbo T-Shirt at £5.95
2 Turbo T-Shirts  at £8.55
3 Turbo T-Shirts  at £11.60
World zone 2:
1 Turbo T-Shirt at £6.20
2 Turbo T-Shirts  at £9.15
3 Turbo T-Shirts  at £12.15
UK  Standard 1st Class:
1 Turbo T-Shirt at £2.20
2 Turbo T-Shirts  at £2.99
3 Turbo T-Shirts  at £3.50
All above prices are for standard mail delivery with no tracking and no insurance. If  you feel that you require a signed for/tracked or insured delivery we are happy to provide you with a quote.
No T-Shirts are being dispatched until postage is paid in full. Postage is charged by separate Paypal invoice before dispatch.